Optical Information Guide (OIG)
Selected: Coatings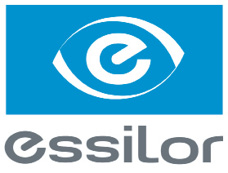 Essilor Laboratories
Unit 1/76 Porana Road

Glenfield
Auckland 0627
Tel: 09 970 7400
Fax: 09 970 7444
Email: info@essilor.co.nz
Freephone: 0800 ESSILO or 0800 377 456
Freefax: 0800 FAX ESS or 0800 329 377
For Technical Support
Freephone: 0800 LENS INFO
or 0800 536 746
Email: info@essilor.co.nz
Web: www.essilor.co.nz
Christchurch office:
12 Midas Place
Riccarton
Christchurch 8024
Tel: 03 339 2770
Fax: 03 339 2779
CRIZAL® – Anti-reflection lenses can help you see better, look better, and feel better
Crizal Lens provides protection against reflection, scratches, smudges, dust, water, UV and other enemies of clear vision. Crizal range of lenses are the only prescription lens approved by The Cancer Society New Zealand for their UV protecting properties.
CRIZAL SAPPHIRE UV – Best in class transparency for a modern life
Crizal Sapphire our latest coating reduces lateral reflections for nearly invisible lenses. Traditional anti-reflection coatings only reduce frontal reflections. This causes reflections to be visible in the peripheral areas of the lens. Crizal® Sapphire™ UV utilises new algorithms to allow for reduction in both frontal and lateral reflections so your patients can enjoy nearly invisible lenses for best in class comfort and clarity of vision.
CRIZAL PREVENCIA – Block out the bad light and let in the good
Crizal Prevencia is the first clear lens to prevent long-term damages for your eyes by selectively filtering harmful UV blue light. UV light from the sun can cause cataracts, while blue light can cause AMD. By choosing Crizal Prevencia, you are protecting your eyes on a daily basis and maintaining your long term eye health. At the same time, it lets in the good light that regulates sleep and mood, and boosts brain activity.
CRIZAL SUN UV – Maximum protection against UV ray
The anti-reflective lens coating specially designed for sun lenses, providing comfortable vision with maximum protection against UV rays. By eliminating the reflection of visible light, Crizal® Sun UV protects your eyes from the discomfort of back-surface glare on the lens.

HOYA Lens New Zealand
PO Box 67036

Mt Eden
Auckland 1349
Ground Floor
Building 2
110 Mt Eden Road
Mt Eden
Auckland 1024
Tel: 09 630 3182
Freephone: 0800 744 692
Fax: 09 630 4182
www.facebook.com/hoyalensnewzealand
Web: www.hoyalens.com.au
Contact:
Lorraine Allen - Office Manager
Stuart Whelan - NZ Sales Manager
Donald Crichton FBDO - NZ Sales Consultant
Diamond Finish
HOYA's 'Diamond Finish' coating technology is designed to provide the highest scratch resistance available and offer complete protection from those daily mishaps. The unsurpassed strength and durability of Diamond Finish offers wearers long term performance, as well as superior water, dirt and oil repelling properties, and enhanced anti-reflection.
BlueControl
Blue light in itself is a natural phenomenon. It is present in daylight and it also helps us moderate our day and night sleep patterns. However, excessive amounts can have an adverse effect and cause dry eyes, blurry vision, headaches, eye strain and eye fatigue. BlueControl multi-coat neutralises the blue light emitted by digital screens, protecting our eyes whilst offering more comfortable and relaxed vision.
UV Control
We are surrounded by UV light all day, every day. Although we need it for synthesis of vitamin D, over exposure to UV can cause cataracts and other eye disorders and diseases. UV Control is a unique coating applied to the back surface of the lenses, blocking the harmful UV rays from reflecting into our eyes.
HOYA BlueControl and UV Control are available in combination with HOYA's unsurpassed Diamond Finish multi-coat and offers five times more scratch resistance than conventional coatings. All Diamond Finish coated lenses carry an extended manufacturing defect warranty for a period of 3 years, and a 1 year scratch guarantee from original invoice date. Please speak to a HOYA representative for more details.
Sensity
Sensity is HOYA's new light reactive lenses with Stabilight Technology™, designed to perform consistently across different climates, regions and weather circumstances. It's the latest innovation in photochromatic technology, providing unparalleled performance and outstanding user comfort.
Sensity lenses change colour according to the light, without you even noticing it. Outdoors they darken to become category 3 sunglasses, faster than ever before. Indoors they lighten again and become exceptionally clear as soon as the ambient light intensity diminishes.
Sensity is available with HOYA coatings including Diamond Finish multi-coat as well as in combination with UV Control and Blue Control. With the choice of three natural colours; grey, brown and green, Sensity complements today's modern eyewear.*
New Sensity Dark & Sensity Shine
New Sensity Dark and Sensity Shine photochromic lenses are now available! They both deliver extra darkness outside and darken behind the car window. Sensity Shine also provides an exclusive mirror look that is more intense in the light yet subtle when indoors.

*Safety lenses are available in grey only.

ZEISS
22 Fremlin Place

Avondale
Auckland 1026
Freephone: 0508 765 271
Freefax: 0508 765 269
Email: nzcustomerservice@zeiss.com
Web: www.zeiss.com
Contact: Mark Gaunt (Business Development Representative, Vision Care)
Mob: 021 605 827
• ZEISS DuraVision Platinum UV
• ZEISS DuraVision BlueProtect UV
• ZEISS DuraVision DriveSafe UV
• ZEISS DuraVision Sun UV
• ZEISS DuraVision Mirror UV (8 colours)
• ZEISS DuraVision FLASH UV (4 colours)
• ZEISS LotuTec UV
• synchrony HMC+