SPONSORED: Attracting new patients in tough times
Ocula is an independent optometry business with three practices in Christchurch, Queenstown and Wanaka in New Zealand's South Island. Ocula first joined MyHealth1st in 2018 to facilitate an easy, online booking process, but has since expanded its range of services to include EasyRecall, EasyEngage and, most recently, MyHealth1st's Managed Digital Advertising Services.
Like many optometry practices, Ocula originally tried to do everything in-house, says Danielle Winstone, director and optometrist at Ocula. "We use Optomate and we were doing our own quasi-online bookings using another piece of third-party software. Obviously, that didn't link automatically into Optomate. It was an incredibly manual process. We realised the huge importance of online booking and how important it is to consumers to be able to make appointments online after hours. But we were having to do our own kind of band-aid approach to make it work. It was great for our customers, but it was a nightmare from the back-end side of things."


OnlineAppointments by MyHealth1st is a fully integrated online booking solution, allowing instant booking and real time availability. If someone cancels an appointment, the availability is instantly available in your schedule for another patient to book; no manual input required.
Since opting to use MyHealth1st across the Ocula practices, Danielle has seen close to 2000 online bookings made, including 884 new patients. "Before we came to MyHealth1st, we were actually doing everything that you guys do for us. It was just taking us 10 times as long to do it, and our staff hated us," explains Danielle. "But the ability for a patient to make an appointment online, or to be able to give instant feedback about their experience with an optometrist, is incredibly important." Ocula now uses EasyEngage by MyHealth1st to gather patient feedback after an appointment.
Joining MyHealth1st has not only saved Ocula time, it's saved them money as well as the practice no longer needs the same amount of staff dedicated to IT issues, including online bookings and feedback.
Ocula is a proactive optometry practice, so implementing online bookings is only part of the plan. The Christchurch practice has recently contracted with MyHealth1st for digital marketing to drive more patients to the door. "We've spent tons of money with digital agencies in the past, and it's really difficult trying to get them to understand what we're trying to sell. They just don't understand us," says Danielle who says she doesn't care about fluffy numbers, like click numbers or impressions. What she wants is real results.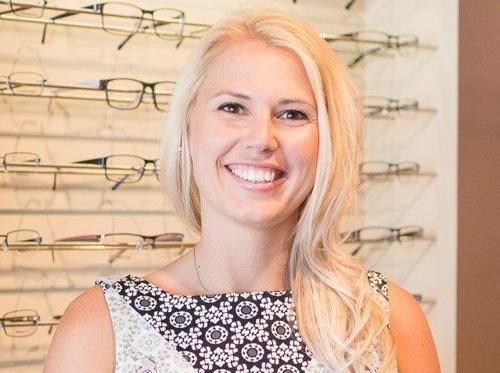 Danielle Winstone
When it comes to digital advertising, Ocula's measure of success is all about getting patients through the door. With MyHealth1st managing Ocula's digital advertising campaigns, Danielle says she saw the difference immediately. Ocula Christchurch is busy and bookings are coming in.
While digital agencies may understand how to sell a t-shirt online, many don't understand how to sell an appointment. One major advantage MyHealth1st have when it comes to healthcare advertising is that we understand independent healthcare. Our team understands that in most cases you're not trying to sell a product and there is no impulse buy when it comes to medicine. Increased traffic is all well and good, but without conversions to bookings, that traffic is all but pointless. This experience allows the MyHealth1st team to deliver real results for optometry practices like Ocula, identifying keywords and targets that are most likely to convert to becoming a patient. We don't believe in a 'one size fits all' approach to advertising, so each campaign, and each ad in that campaign is individually crafted and optimised to ensure the best, most cost-effective outcomes.
In just the last two months, Ocula's digital marketing activities with MyHealth1st resulted in 83 new patients booking appointments, for an overall cost per booking of just $19.46 per new patient. When considering the return on investment of this, Danielle says, "the numbers speak for themselves."

Given the Christchurch results, Danielle has decided to roll out MyHealth1st's advertising services to Ocula Queenstown as well. Due to the Covid-19 pandemic, the economy of the tourist town has been catastrophically hit, leaving the practice with ample availability in their books. "There are some external factors which we can't control, but I'd like to at least give it a shot and know that we're trying our hardest to get patients in the door," says Danielle. The challenge of advertising a service to a community undergoing financial hardship may be a difficult one, but the marketing team at MyHealth1st is up to the task.
To learn more about how MyHealth1st can help your optometry practice with online bookings, feedback, recalls, digital marketing and more, visit myhealth1st.co.nz or contact us on 0800 424 303 or email: info@myhealth1st.co.nz