At this year's ADONZ conference in Queenstown, I was joined by a very special guest, Stevie, a 14-month-old trainee guide dog.
As puppies are being raised, their raisers try to give them different experiences to socialise them and get them accustomed to different things they might encounter as a fully trained guide dog. This becomes more varied as the dog grows – buses, trains, other dogs, work experience and supermarkets. After a year or so with a puppy raiser, the puppy will then go to Auckland to receive more intensive training to hopefully graduate as a guide dog. So I thought the conference and the flights to get there would be a great experience for Stevie, not to mention the ride on the gondola and our evening Gala Night! He really wanted to join everyone on the luge, but I had to say no to that!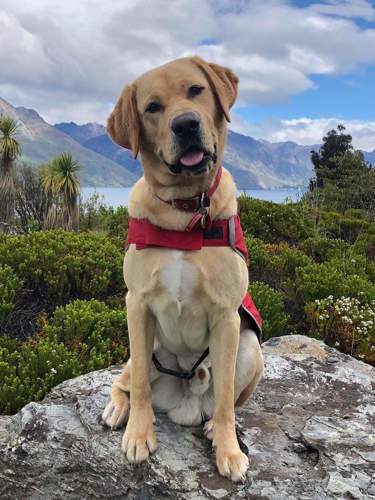 Stevie's presence was also a good flag-waving exercise for Blind Low Vision New Zealand (BLVNZ) and Guide Dog Services (GDS), which was complemented by a great presentation on Saturday afternoon by BLVNZ's CEO John Mulka who discussed how DOs can refer patients to BLVNZ and the services it offers.
I can safely say that Stevie stole the show and won the hearts of everyone there. He was so well behaved and just took everything in his stride. He also gave me the opportunity to speak with lots of different people over the weekend about the different aspects of guide dog puppy raising and training, and that guide dogs are not funded by the government but cost around $175K to train and pair with a suitable handler. This prompted around 15 people to take away puppy sponsorship forms and for ADONZ to vote unanimously to sponsor a guide dog.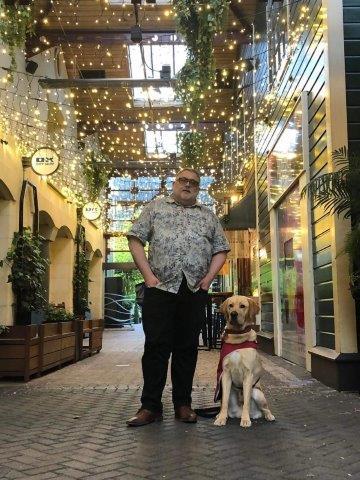 Several wholesalers and individuals have also contacted me since the conference to offer support. If you would like to support a puppy financially, you can find sponsorship forms on BLVNZ's website, or contact me and I'll gladly email you one. You can even become a puppy raiser yourself or, perhaps for those wanting a lesser commitment, a puppy boarder, where you house puppies or trained guide dogs for shorter periods while their raisers or handlers are away or sick. Another way you or your practice can become involved is to become street collectors during BLVNZ and GDS fundraisers. Every little bit helps!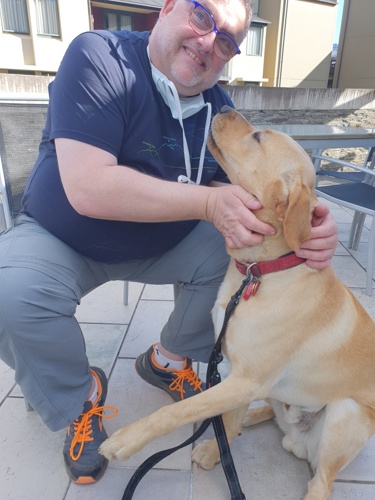 Wellington-based DO John Billings is a director of the Royal New Zealand Foundation of the Blind and a former ADONZ councillor.