Window displays: capturing that first look
Often half the battle in securing sales in the optometry game comes down to capturing customer attention and physically getting them in the door, so the right window display is key.
If you struggle with visual merchandising and would like a few pointers, Kerry van Beuge from Through the Looking Glass has plenty. With more than a decade of experience as a window stylist, and some 8,000 optical window displays under her belt, she was a popular drawcard at the last Optical Distributors and Manufacturers Association of Australia (ODMA) O=Mega conference and fair. So what lessons does she have to help eye care practitioners entice more customers through their doors?
Why window displays matter for practices
Your visual presentation is a crucial part of your marketing and retail strategy, says van Beuge, as it holds the power to maximise your brand, enhance your products and engage shoppers, especially passive ones.
"People don't generally think of eye health as an important aspect of their overall health, until they have a problem with their vision. By consistently having interesting displays and messages, this entices the passerby to consider their eye health and, hopefully, choose your practice when they do."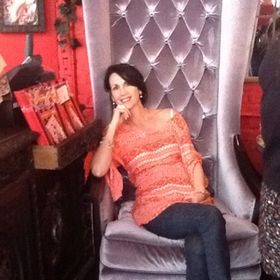 Kerry van Beuge
While van Beuge says a traffic-stopping window display may create sales for you that you would have missed without it, she also points to the advantage of showcasing eyewear as a fashion statement, creating greater interest and intrigue in your brand selection. "Ultimately, your windows are a professional introduction to your customers and speak volumes about you as a business and your quality of care," she explains.
Going beyond the window
So you might think your focal point should be your shop window, but van Beuge says there's merit in extending beyond this. She recommends viewing the shop window as the first impression, with in-store displays being an opportunity to reinforce that same story, attracting customers to first enter and then helping them to purchase.
"Customers can often be overwhelmed when trying to choose eyewear. Cleverly curating merchandising throughout your store can provide them with a strong navigational tool to help them make decisions."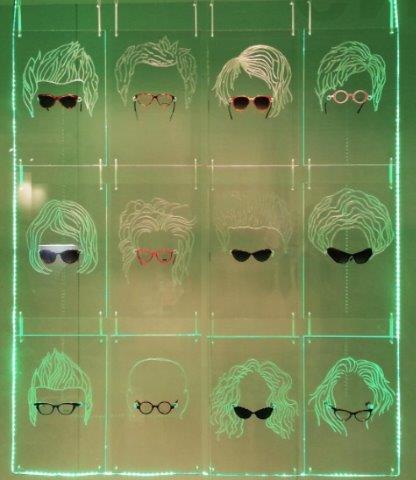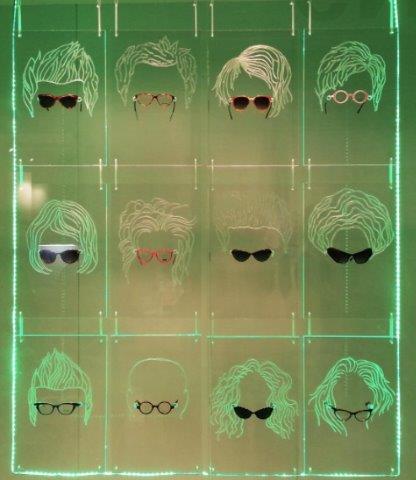 Continuing a strong window merchandising display to an internal shelf rack or counter display also gives your practice the chance to highlight a brand, theme or promotion, she says, as well as strengthening a brand through visual groupings of products.
Avoiding common mistakes
While there are plenty of ways to get your window displays right, van Beuge has encountered a number of wrong ones too - from those who believe all you need to do is hang up a poster to those who leave window displays for so long, they end up dusty, tired and boring.
"One of the biggest mistakes is cramming too much stuff in the window space, as it just creates confusion. I suggest keeping it streamlined instead, leaving some space around products and props. Pay attention to the visual dynamics, such as hanging a big poster and contrasting with small detail."
When it comes to props, van Beuge recommends paying close attention to the type of furniture and fabric you use. "Fabrics should be used as a backdrop to bring focus to your display. Opt for simple furniture that compliments your practice look, whether you have a hip or vintage vibe, or a cleaner minimalistic fit-out."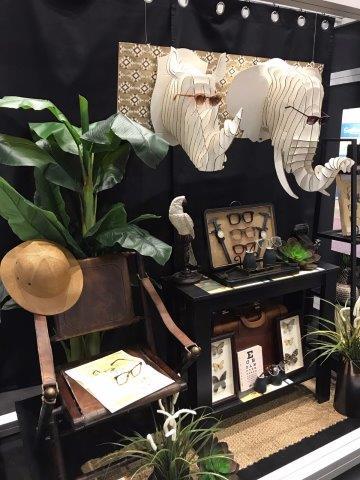 Another key van Beuge tip is to tell a story, whether that's by focusing on a brand of eyewear or selecting a positive message you wish to convey. It also pays to carefully consider your window space; physically standing outside your shopfront to get a good feel of what is actually visible, she says. "You might like to take heed of your environment and tap into the clientele that are already in the area. So, if your practice is surrounded by sporting stores, try to include ranges that have a sporting feel. This is the same if you have a lot of high-fashion shops in the vicinity."
The importance of colour
Colour is an integral part of all window displays when it comes to brand promotion and messaging, says van Beuge. "Colour is one of the best ways to start your story. It's the first decision I make when I start to style my window displays. For inspiration, I look for even a hint of colour from the eyewear brand's poster. You can also utilise your practice colours every now and then, but I wouldn't do it too often as this can lead to a feeling of blandness, which will eventually render your windows invisible."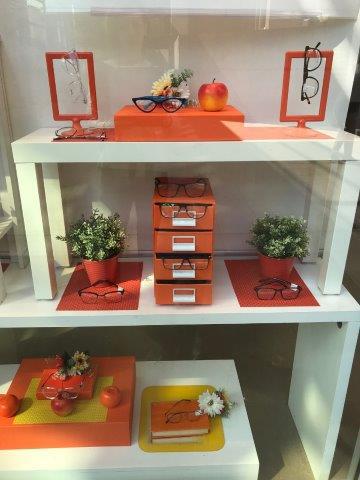 Linking the physical to the virtual
Tying your physical storefront to your online website is a great way to create customer engagement, while ensuring your business brand is consistently presented and strengthened, says van Beuge. She recommends using a brand or logo throughout all mediums, as well as planning your social posts and window dressings in advance, so you can properly align them.
"Posting your new window display onto your social media platforms is a great conversational tool. If you plan properly, you could hold an end-of-the-year competition for clients to vote for their favourite window display. Make sure you also advertise this in your physical display by including a framed A4 banner encouraging clients to enter via your Instagram page."
Engaging an expert
If you've got a creative eye or have a staff member that does, van Beuge's visual merchandising tips provide a great starting point to help you create some eye-catching window dressings. But if you don't, or you lack the time, van Beuge says engaging a professional window dresser might be a smart business decision.
"It can actually save you money. They can devise a well-thought-out marketing programme for your windows, as well as provide all the necessary props that otherwise can't be reused in future displays. Their fees may also be tax deductable."
Currently, van Beuge's physical service covers metropolitan Melbourne, but she also offers a range of virtual consultations for the rest of Australia and New Zealand. From one-off advice laden calls all the way through to providing assistance with creating a window dressing calendar plan, van Beuge says the virtual sessions "have proven to be very popular during these challenging times".
For van Beuge, the success of her business, Through the Looking Glass, comes because of her passion for creating interesting eyewear stories. "I love seeing my clients' and their customers' reactions. Creating window displays that stop people in the street, make them smile and get them in the door of the practice, is my ultimate goal. I love that I get to tell stories that appeal to young and old and bring a sense of connection and community to a practice, which in turn helps sell the eyewear. My clients are pretty happy with this outcome too!"
If you'd like to find out more about Kerry Van Beuge's business 'Through the Looking Glass', you can contact her via Instagram @throughthelookingglass, www.facebook/throughthelookingglassretailwindowstylist, or email kerryvb@hotmail.com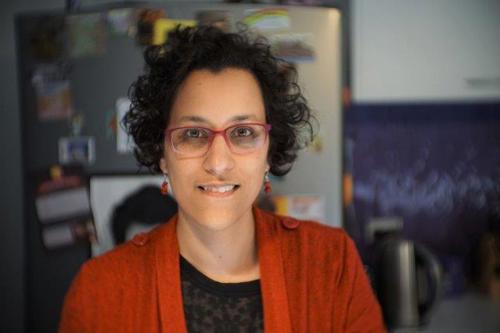 Renee Lunder is an Australian freelance journalist and proud specs wearer.